Have you recently locked your keys in an inaccessible location and need assistance? If so, you may be interested in hiring a 24-hour locksmith. After a recent move, it is wise to alter the door-locking mechanisms in your new home. You should consider the same for any door locks that seem unstable due to your home's age or if you want to improve your home's security. Lock rekeying is an excellent and affordable solution for those with residential locksmithing concerns.
Whatever the reason, we are here to help, so give Lucky Locksmith a call and we will have you back inside in no time.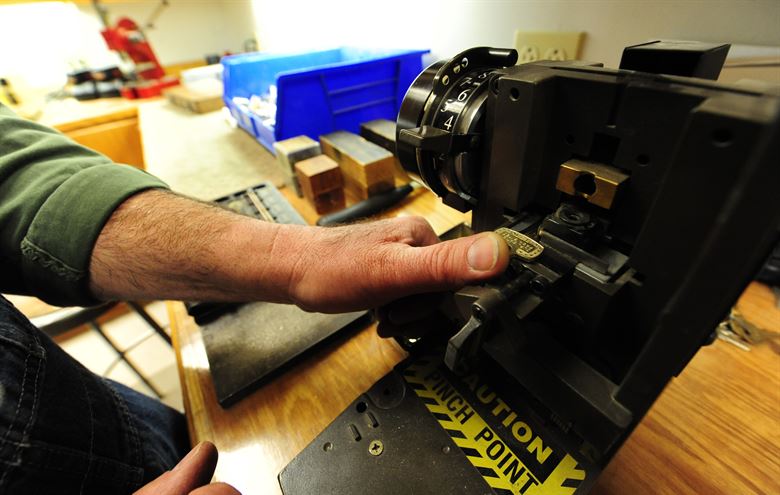 Get More Information And Prices From Our Experts
What is lock rekeying? Rekeying is the process of switching your lock system, so you use a new key design rather than making a copy of your old key. It would be best to rekey a lock in cases where your keys have been lost or stolen. You can remove the possibility of someone finding your keys by hiring a high-tech locksmith to make new ones for you and adjust the lock systems mechanism to fit the new key's groove alone.

The difference between lock rekeying and a lock change is no longer having to deal with the process of removing the entire lock system and its key. If you want to save time and money, you can do so by calling a reliable 24-hour St. Louis locksmith when you need help.

Whether you've locked yourself out of your home, lost your car keys,/a>, or require emergency services, you can hire a St. Louis locksmith, like Lucky Locksmith, to help you in your time of need.
When accidents happen, and you lose or misplace your keys, you are left with the scare of someone breaking into your home anytime. In such circumstances,you should urgently call the St Loius Locksmith no matter the time of the day. Instead of changing your high-security locks, they can simply rekey the locks for you and remove the worry of someone else coming with the old keys to break in your house.
When you have lived in your house long enough, there is the doubt that the locks may have become unstable over time.However, you can not compare the original locks that were made years ago. Today, there are so many fake locks in the market that breakdown in a couple of months or in a year or two especially if you did not get advice from a reliable residential locksmith.

So the best solution for the unstable locks is to hire St.Louis locksmith to rekey the locks for you. In case the locks are not fixable, the residential locksmith will advise you otherwise.

Lock rekey is a perfect solution to your keys in many instances as seen above. It is also cheaper than changing all the locks.